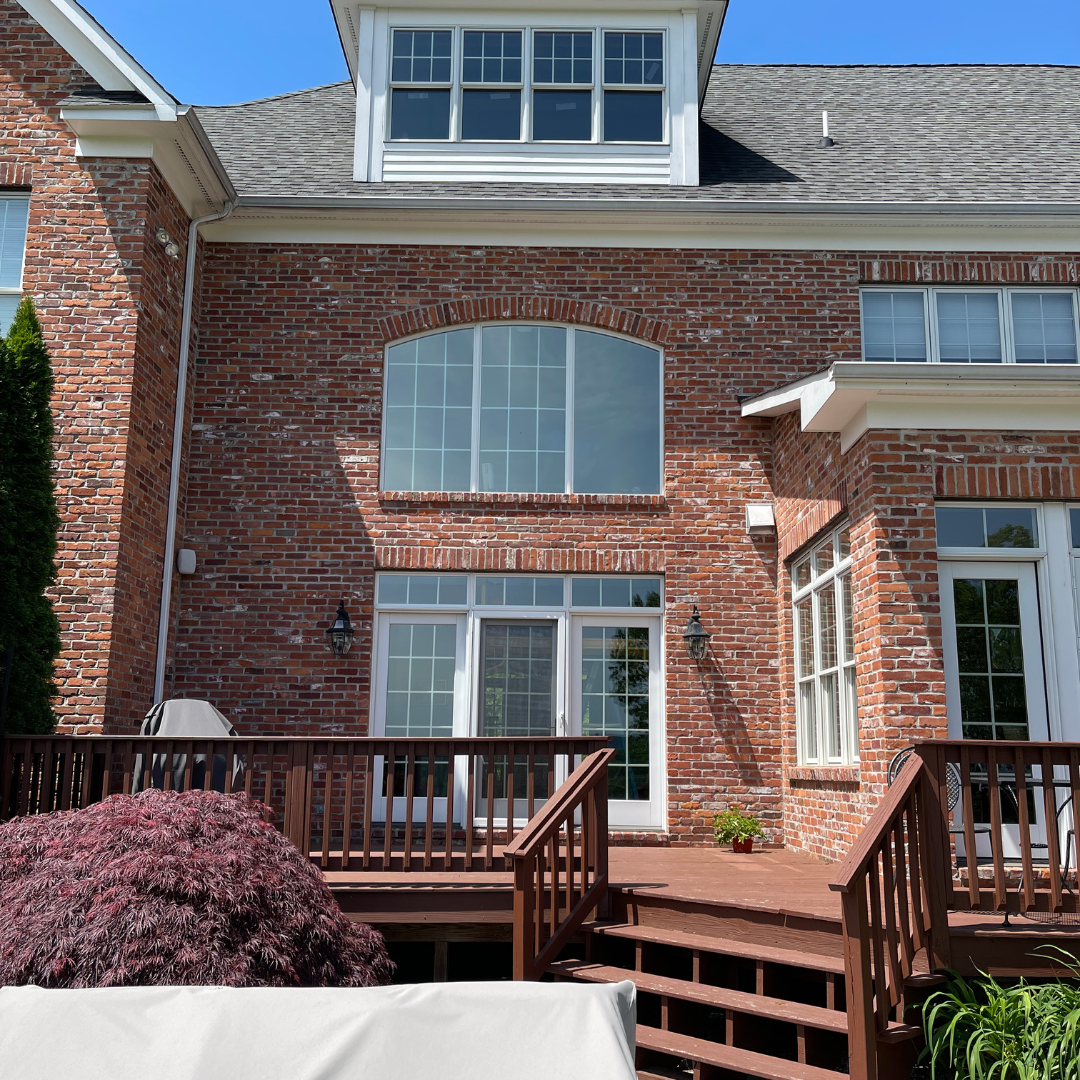 It's your home. It deserves the absolute best.
There are many great reasons that you may be interested in window tinting for your home. The benefits are undeniable! Whether you are looking for protection from UV rays and fading or are exploring tinting options for aesthetic purposes, it's important to use a company with experience, great reviews and excellent products.  ProShield Glass Tinting has all of these. We are licensed and insured with over 30 years of experience and we get the job done right the first time, fast and guaranteed.   
All our window film products are manufactured by Madico Window Film, a leader in solar control window film technology. At ProShield Glass Tinting we take pride in the consistency of our work, working diligently and providing the highest quality tinting experience to our customers at an affordable price.
When you reach out, we will talk you through all of the different options for tinting and help you to make the best decision based on your needs and goals. Once you have decided to move forward, we will set an appointment to come to your home and install your products.  We arrive on time, work diligently to finish in the expected time frame and leave your home cleaner than we found it. We understand that it is a privilege to be invited into your home and we are honored by your business.
BENEFITS OF TINTING YOUR HOME WINDOWS
ENERGY SAVING CLIMATE CONTROL
Sunshine peeking into your bedroom, kitchen, or living room in the early morning can instantly boost your mood, but it can quickly turn into unwanted heat radiating throughout your home. Installing window film absorbs and reflects up to 86% of the sun's heat, dramatically lowering your air conditioning costs in the summer and heating bills in the winter.
FADE REDUCTION
Exposure to direct sunlight can cause fabrics, paints, and other materials to fade over time. Both visible light and ultraviolet radiation that are transmitted through your glass can be the main causes of fading for your floors, carpets, drapes, artwork and furniture. Investing in window film is also an investment in your furnishings.
UV PROTECTION
The Skin Cancer Foundation recommends home window tints as part of a comprehensive skin care lifestyle. Residential window tints block up to 99% of the harmful UV rays that can enter your home when you are not wearing sunscreen and are susceptible to skin damage. Families with members who are at higher risk of developing harmful skin conditions such as skin cancer can greatly benefit from the effects of UV protecting residential window film.
GLARE REDUCTION
White light, the glare that enters your building through windows, can be extremely frustrating, particularly if you are trying to view a television or computer screen. If you want to still enjoy the natural light that your windows provide for your home while eliminating that annoying glare, glare reducing window films should be at the top of your home-improvement list. They can limit the time needed to spend opening and closing the blinds and cut-out that glare that hits your home at the same time every day.
PRIVACY
The greatest benefit of windows is their ability to open up your view to the outside world. Oftentimes the tradeoff for this is that outside viewers have an equal ease of access into peering into your home. The reflective qualities of residential window tints allow you to enjoy those great window views with peace of mind about your privacy. Other products like frosted and decorative tint can completely obscure the view into sensitive areas like the bathroom or bedroom.
SAFETY & SECURITY
Our safety & security films can help protect against broken glass, decreasing the risk of injury to you and your family in the event of a natural occurrence (i.e., earthquake), high winds, accident or storm. Window film can also give you an added layer of protection against theft of valuables inside your home. If it can't be seen, it can't attract interest.
Did You Know...
Under the existing IRS provision and the International Energy Conservation Code (IECC), window film qualifies as an insulation material or system that is specifically and primarily designed to reduce heat loss or gain of a home. The existing provision for 2022, provides a 10 percent tax credit with a lifetime maximum of $500. The new law increases the amount of the credit and extends the credit to 2032. In addition, the new law repeals the requirement that expenditures must be made with respect to the taxpayer's principal residence.
Learn More
Black Out by Madico®
Black Out by Madico blocks 100% of light transmission and can be used to create privacy, for decorative applications, or to block unsightly views in a home.
Ideal for design applications in:
– bathrooms
– to block out light in certain spaces such as a theater room
– spaces where you may want to alter the opacity of glass
Frost Matte
Frost Matte by Madico decorative film can be used to increase privacy or for decorative design applications in a home. Its translucent appearance mimics etched glass for a fraction of the cost and is removable.
Ideal for design applications in:
– bathrooms
– glass doors
– entryways
– glass cabinet doors
– neighbor facing windows spaces where you may want to alter the opacity of glass
Decolite®
Decolite decorative films enhance the look of glass interiors and achieve the distinct look of etched glass at a fraction of the cost.
– Easily retrofit existing glass with an array of classic patterns that complement any décor.
– Available in a wide variety of patterns and are truly customizable—ready to be cut into any design.
– Create private, interior glass spaces while still welcoming in light. 
White Out by Madico®
White Out by Madico decorative film is the perfect way to create privacy or separation in a home.
Ideal for design applications in:
– bathrooms
– glass doors
– entryways
– glass cabinet doors
– spaces where you may want to alter the opacity of glass
Location
49 Birch Street
Southington, Connecticut
Hours by Appointment
Mon:8am - 6pm
Tue: 8am - 6pm
Wed: 8am - 6pm
Thur: 8am - 6pm
Fri: 8am - 6pm
Sat: 8am - 1pm
Sun: 8am - 2pm